Osborn's General Store - Back
장소
From the air of hushed fright at Osborn's store they knew something hideous had happened...
–H. P. Lovecraft, "The Dunwich Horror"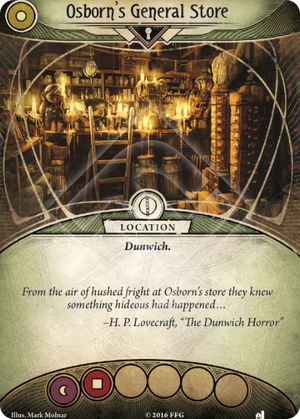 You cannot gain resources while you are in Osborn's General Store.
If there are no clues here: Draw the encounter card underneath Osborn's General Store. (Group limit once per game).
Mark Molnar
제단에 흘린 피 #206. Blood On The Altar #12.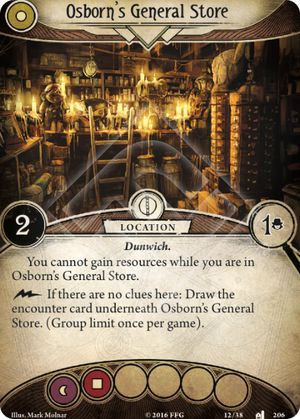 No review yet for this card.