장소
You gape in disbelief at the swirling colors and alien angles surrounding you. This is true madness.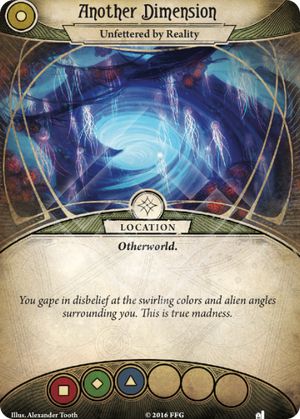 Forced - When a location leaves play: Move each investigator and unengaged enemy at that location to Another Dimension. Cannot be canceled.
Alexander Tooth
시공간을 헤매다 #320. 시공간을 헤매다 #10.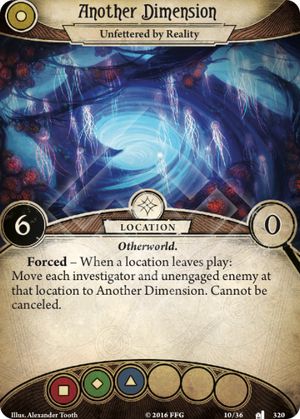 No review yet for this card.