적
괴물. 정예.
전투: 3. 체력: 7. 회피: 5.
피해: 2. 공포: 1.
Massive.
While assigning damage and horror from Beast of Aldebaran's attack, you must assign as much damage and horror as possible to a single card before assigning it to another card.
Victory 1.
Chun Lo
카르코사로 가는 길 #88. 카르코사의 거주자 #1.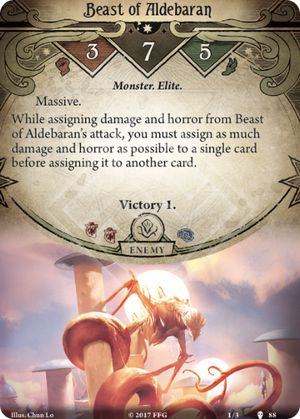 No review yet for this card.