Peril.
Revelation - You must decide (choose one):
- Place 1 of your clues on a Cultist enemy.
- Place 1 doom on the current agenda (this effect may cause the current agenda to advance).
Maggie Ivy
과거로부터의 메아리 #145. Echoes of the Past #28-30.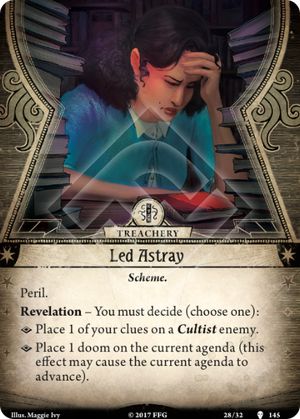 No review yet for this card.