Canal Saint-Martin - Back
장소
This underground canal connects the river Seine to the Canal de l'Ourcq. An old, cracked staircase leads down to the canal's entrance.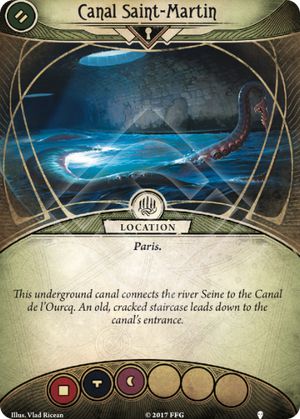 After you evade an enemy at Canal Saint-Martin: Move that enemy to a connecting location. (Limit once per round.)
__Victory 1.
Vlad Ricean
진실의 망령 #216. A Phantom of Truth #17.
No review yet for this card.