적
괴물. 비야키.
전투: 5. 체력: 2. 회피: 3.
피해: 2. 공포: 1.
Hunter.
While Stealthy Byakhee is exhausted, it gets -3 fight.
If you can hear the beating of its leathery wings, it's already too late.
Ryan Barger
진실의 망령 #222. 진실의 망령 #23-24.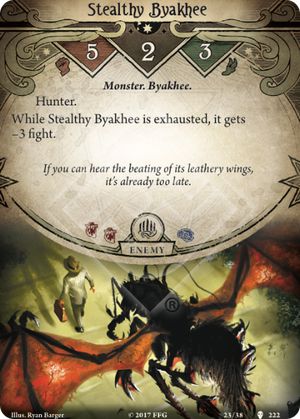 No review yet for this card.