장소
산산조각난. 고대.
장막: 2. 단서: 3.
If there are at least 3 tokens in the chaos bag or sealed on cards in play: Discover all of the clues on Pnakotus and draw that many cards. (Group limit once per game.)
__Victory 1.
Emilio Rodriguez
산산조각난 영겁 #334. Shattered Aeons #21.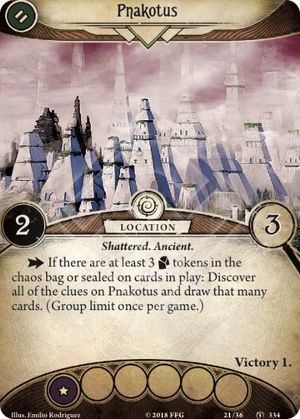 No review yet for this card.