장소
An open glass door leads onto the balcony outside the estate's master bedroom.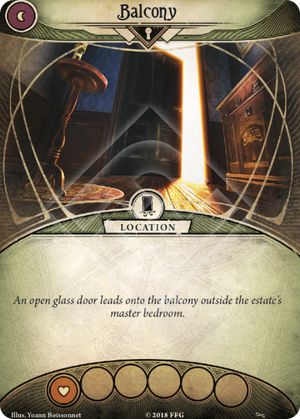 Discard cards from your hand with a total of at least 3 icons: Parley. The guest here knows more about the Lodge than they let on. Gain 2 clues (from the token pool). (Group limit once per game.)
Emilio Rodriguez
끝맺지 못한 의식 #76. At Death's Doorstep #12.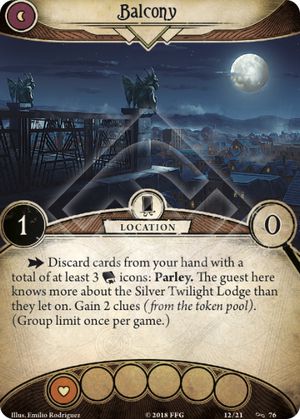 No review yet for this card.