Revelation - Test (5). For each point you fail by, discard the top card of the encounter deck. If a Curse treachery is discarded by this effect, deal 1 direct damage to your investigator and to each of your Ally assets.
Perhaps these mysteries are better left unknown.
Ed Mattinian
끝맺지 못한 의식 #99. City of Sins #3-5.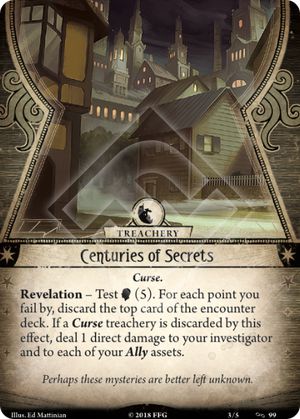 No review yet for this card.