적
괴물. 유령. 마녀. 정예.
전투: 1. 체력: 1. 회피: 3.
피해: 1. 공포: 2.
Hunter. Retaliate.
Do not remove doom from Nahab when the agenda advances.
Nahab gets +X fight, where X is the number of the current agenda.
Forced - After the enemy phase begins, if Nahab is ready: Place 1 doom on her.
Apterus
비밀 이름 #149. 비밀 이름 #37.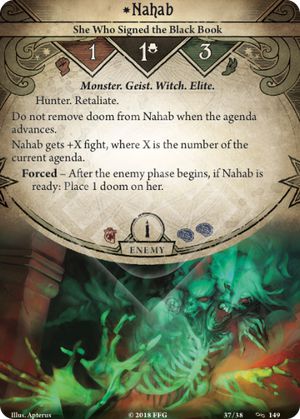 No review yet for this card.