장소
The front entrance to the Lodge's manor is guarded by two men in trenchcoats. Perhaps there is another way into the building...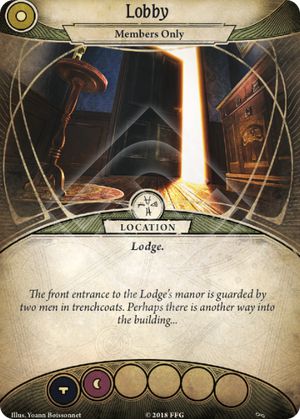 Forced - After the Lobby is revealed: Place 1 random set-aside key on it.
The interior of the mansion is clean and well-kept, as you would expect from Arkham's most prestigious social club. Plaques, pictures, and other trinkets adorn the wooden walls, hinting at the Lodge's long and storied history.
Robert Laskey
대의를 위하여 #207. 대의를 위하여 #11.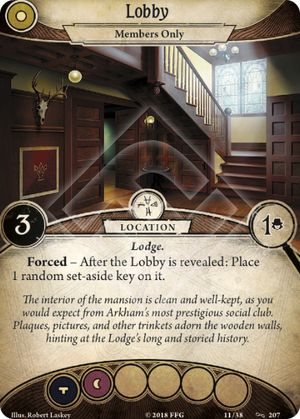 No review yet for this card.