장소
A narrow, windowless hallway slopes upward from the lounge, leading you to a tall, wooden door.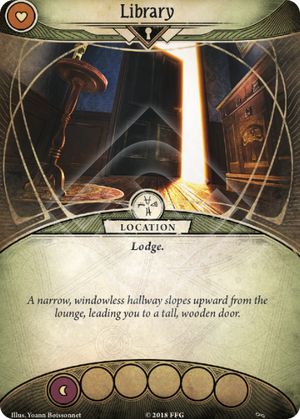 While you are investigating the Library, if you control the key, the Library gets -3 shroud.
승점 1.
Even the Lodge's library is arranged to showcase the organization's wealth and power. There are hundreds of books among the room's tall, cramped shelves.
John Pacer
대의를 위하여 #212. 대의를 위하여 #16.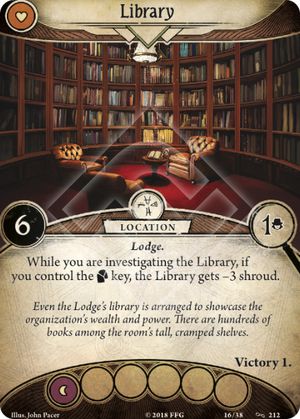 No review yet for this card.