적
고대의 존재. 정예.
전투: 5. 체력: 5. 회피: 2.
피해: –. 공포: 1.
Peril. Hidden. Hunter.
Revelation - Secretly add Nyarlathotep to your hand. If you speak of this card while it is in your hand and unrevealed, you are driven insane.
승점 2.
Stephen Somers
신들이 기거하는 곳 #306. 신이 기거하는 곳 #21.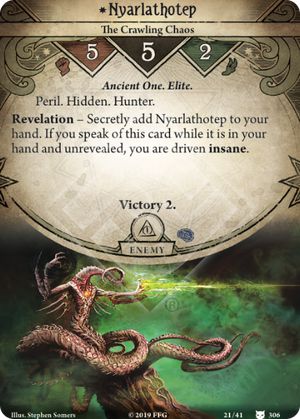 No review yet for this card.