Unfamiliar Chamber - Back
장소
Three branching tunnels open before you, each swathed in darkness. A foul odor like that of decaying fish permeates the tunnels.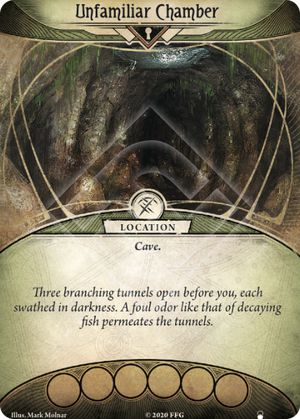 Forced - After Unfamiliar Chamber is revealed: Randomly choose 1 of the set-aside facedown keys and place it on Unfamiliar Chamber without looking at it.
Mark Molnar
The Innsmouth Conspiracy #47. The Pit of Despair #7.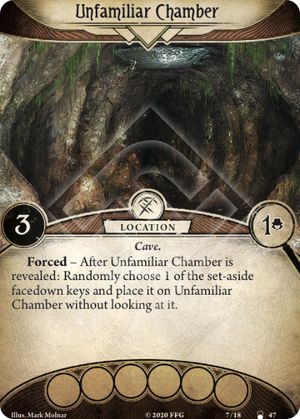 No review yet for this card.