Revelation - If you are...
- ...not in a vehicle, test (5). If you fail, take 3 horror.
- ...in a vehicle, that vehicle's driver tests (3). If the driver fails, each investigator in your vehicle takes 2 horror.
Romana Kendelic
공포의 추격전 #217. 공포의 추격전 #37-38.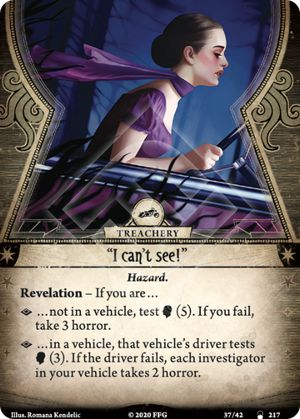 No review yet for this card.