Revelation - Resolve the hunter keyword on each enemy in play. If no enemies move as a result of this effect, discard cards from the top of the encounter deck until a Vehicle enemy is discarded and spawn that enemy at the rearmost location.
Ryan Barger
공포의 추격전 #219. 공포의 추격전 #41-42.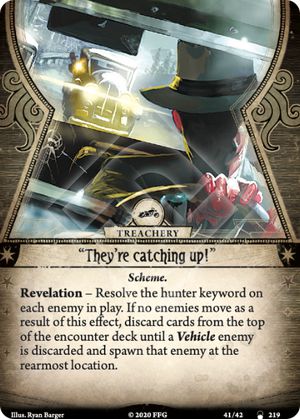 No review yet for this card.