Peril.
Revelation - Test (3). For each point you fail by, you must choose a different option:
- Lose 2 resources.
- Take 1 horror.
- Get -2 to the next skill test you perform this round.
Brian Valenzuela
돌아온 카르코사로 가는 길 #76. 신경증적인 공포 #1-3.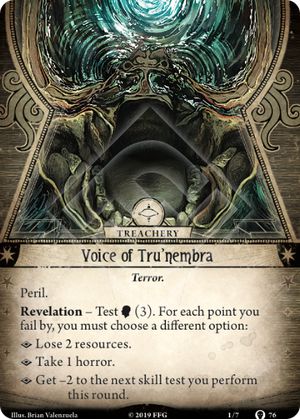 No review yet for this card.