적
Humanoid. Cultist.
전투: 3. 체력: 1. 회피: 1.
피해: –. 공포: 1.
Spawn - Location with the most Cultist enemies.
Aloof.
Forced - After Brotherhood Acolyte enters plaay: Place 1 doom on each other Cultist enemy at its location.
Andreia Ugrai
Return to the Forgotten Age #71. Cult of Pnakotus #1-3.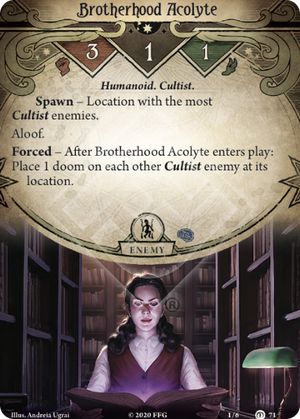 No review yet for this card.