장소
Extravagant carpeting runs along the floor, and meticulously clean walls are perforated by blood-red doors.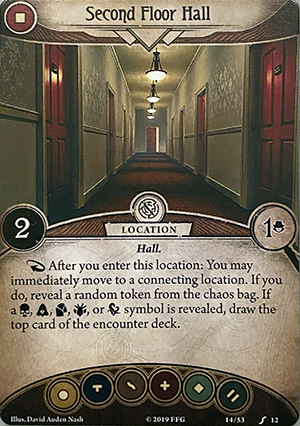 After you enter this location: You may immediately move to a connecting location. If you do, reveal a random token from the chaos bag. If a , , , , or symbol is revealed, draw the top card of the encounter deck.
David Auden Nash
엑셀시어 호텔 살인사건 #12. 엑셀시어 호텔 살인사건 #14.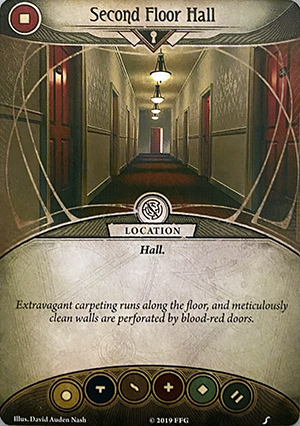 No review yet for this card.