Revelation - If there are no Humanoid enemies in play, search the encounter deck and discard pile for a Humanoid enemy, draw it, and shuffle the encounter deck. Otherwise, the nearest Humanoid enemy readies, moves (one location at a time) until it reaches your location, engages you, and makes an immediate attack.
Lin Hsiang
엑셀시어 호텔 살인사건 #27. 엑셀시어 호텔 살인사건 #41-43.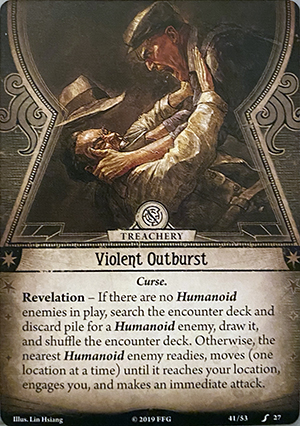 No review yet for this card.