장소
Hangman's Brook separates Uptown from the woods south of Arkham. Passing over the small bridge, you follow the main path deeper into the trees.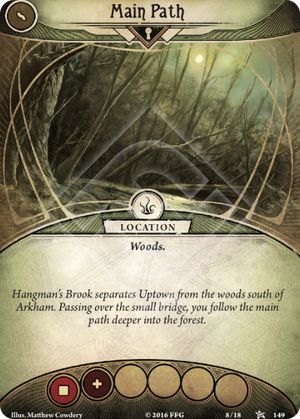 The Main Path is connected to each other Woods location.
: Resign. "There's nothing we can do to stop them!" You flee from the woods, leaving Arkham to its grisly fate.
Matthew Cowdery
기본판 #149. 지하 세계의 포식자 #8.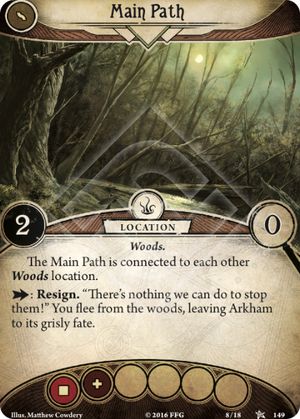 No review yet for this card.