장소
Even at this late hour, you can hear a muffled chatter from inside the student union. Perhaps one of the students will know where Professor Rice is.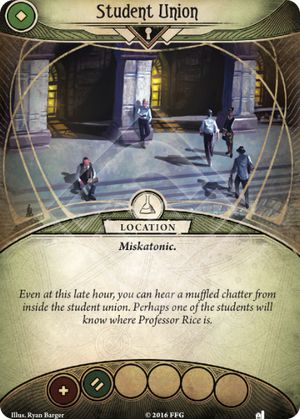 Forced - After Student Union is revealed: Put the set-aside Dormitories into play.
: Heal 1 damage and 1 horror.
Ryan Barger
던위치의 유산 #51. Extracurricular Activity #11.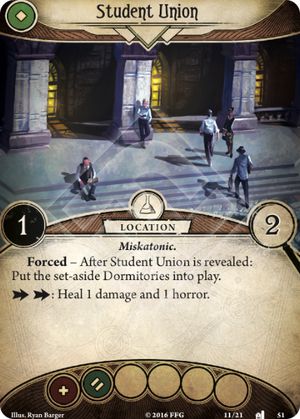 No review yet for this card.