Revelation - Test (2). Increase this skill test's difficulty by 1 for each damage on you. If you fail, take 2 horror.
"If they can catch the fleeing soul when it leaves the body, they instantly flutter away chittering in daemonic laughter..." H. P. Lovecraft, "The Dunwich Horror"
Frej Agelii
던위치의 유산 #91. 쏙독새 #4-5.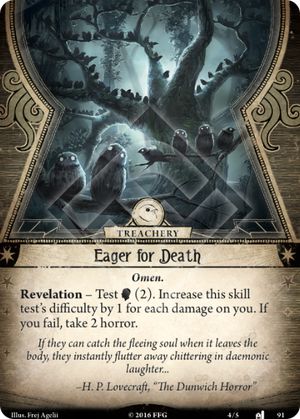 No review yet for this card.