Historical Society - Back
장소
Forced - When an enemy spawns at this location: Reveal this location.
An unadorned wooden door leads to one of the third floor rooms used by the Historical Society.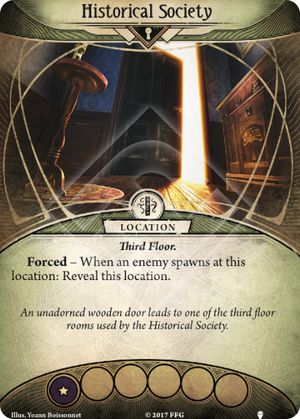 While an investigator at this location controls Mr. Peabody, this location gets -2 shroud.
This office must belong to somebody important within the Historical Society.
Jose Vega
과거로부터의 메아리 #137. Echoes of the Past #18.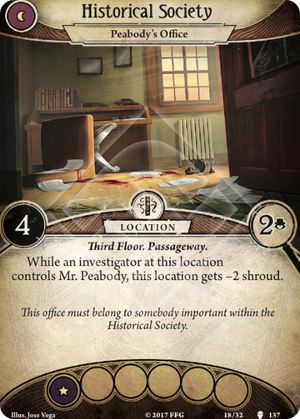 No review yet for this card.