장소
The air is frigid here, and there is no sound but the faint plinking of water dripping onto the rough stone ground. You shudder and proceed onward...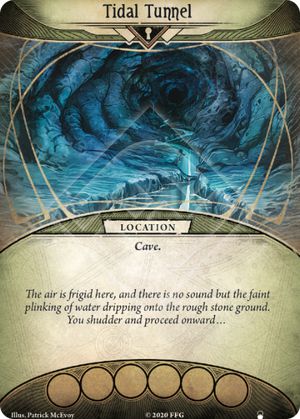 Tidal Pool gets +1 shroud while it is partially flooded and +2 shroud while it is fully flooded.
Forced - After Tidal Pool is revealed: Randomly choose 1 of the set-aside facedown keys and place it on Tidal Pool without looking at it.
Carlos Palma Cruchaga
The Innsmouth Conspiracy #103. Flooded Caverns #3-4.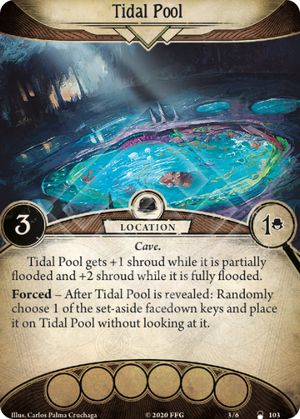 No review yet for this card.